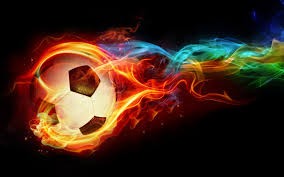 This week's webinar notes are from a July 31st event hosted by ISM and presented by LexisNexis. The event is available on demand on ISM's site. If you are interested in more on the topic, LexisNexis has made available a white paper and accompanying infographic titled "Leveraging Market Intelligence to Better Manage Supply Chain Risk.
The presenter, Eric Walsworth, LexisNexis' Director of Supply Management, illustrated each of his points about risk management by drawing comparisons to the 2014 World Cup in Brazil. I won't embarrass myself by trying to recreate any of that – if you're interested in the soccer angle you'll have to watch the webinar on demand.
Walsworth took a need – risk management - that is overwhelming for many procurement teams and broke it down into very clear phases and efforts. Although each of these elements is important to a supply risk management effort, they must all work together in order to be effective. Additionally, although the following seem to be a linear process, they must all be executed in parallel.
Prediction
Procurement must be vigilant for disruptions from any source at any time. Unexpected or swift changes can be disastrous, and in response to growing awareness of the potential impact of disruptions, many companies are increasing their investment in supply market intelligence tools, services, and content.
There are two pieces to predictive intelligence and analysis.
1. The first is anticipating disruptions. For instance, what are the warning signs? How strong or reliable are they? How far in advance are they perceived? It is also important to recognize the importance of unstructured data (such as general news stories and social media) as well as traditional financials.
2. The second component is taking action. All of the predictive analytics in the world are of no value of they do not motivate appropriate, timely reactions.
Plan Development
Procurement will need both a game plan and the discipline to carry it out. Combining internal and external data sources in risk assessments is key. One popular framework for assessing and monitoring risk is PESTLE (Political, Economic, Sociological, Technological, Legal and Environmental). These potential sources of risk must be run against company, industry, and location based information. It is critical to recognize that risk is not one thing, and it can not be managed as such.
Execution
Having the right team in place to manage risk requires input from professionals directly responsible and those peripherally involved. A "strong bench" as Walsworth put it, combines a center of excellence organization with consistent internal communication and cross-functional involvement. In fact, the more complex the decision, the more perspectives should be involved to get a good result.
There is value in evaluating and monitoring suppliers beyond those that have been designated as critical or strategic, but the more suppliers are included in a risk management program, the more efficiently it must be run. Although execution is the last part of the 'process' for risk management, it will be the most scrutinized as it is directly connected to (and drives) results.
What structure has risk management taken in your organization? Join the discussion by commenting here or on Twitter: @BuyersMeetPoint.