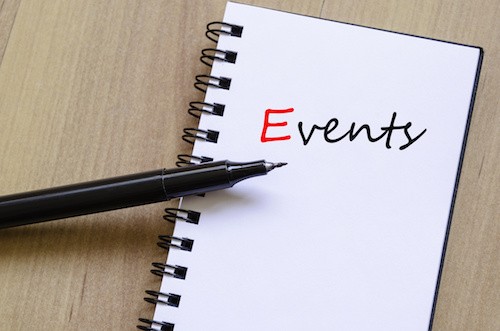 This is a short week with Memorial Day in the U.S. and a Bank Holiday in England, but that didn't prevent companies from scheduling webinars. In addition to the events below, the May ISM-New York Report on Business will be released on Friday at 9:45am ET. Click on the title of each webinar below to view the full description and register. You can also check out my notes from one of last week's webinars, The Digital Procurement Era, presented by Dr. Rob Handfield.
BTW: If you haven't already, sign up for our mailing list to be sure you get my weekly recommendations in your Inbox each Monday.
Uberizing The Purchasing Process with Next Gen Procure-to-pay Solution (Zycus, Procurement Insights)
May 31st 6:30am ET
Comparing anything and everything to Uber is the hottest trend right now. In this webinar Jon Hansen will bring it to bear on P2P, which is interesting for two distinct reasons: 1. Uber has a WAY cooler reputation than P2P and 2. You just never know what Jon is going to say. With the former being the primary reason to register for this event, we can expect to hear the difference between optimizing for how things currently work and optimizing for how we (and our stakeholders by extension) think they should work.
The Value of Internal Customer-centricity for Finance Leaders: Lessons from the Retail World (Coupa, Hackett Group)
May 31st, 12n ET
I fully recognize that this is an event intended for a finance audience rather than a procurement one, but the main theme absolutely applies. Like finance, procurement has internal customers that are critical to how we are perceived internally. Considering the importance of frictionless processes, quick response times, and easy technology will allow procurement and internal stakeholders to work together towards efficient resource usage and value creation.
Tales from the Automation Trenches (HfS Research)
June 1, 11am ET
For anyone new to the idea of leveraging RPA to automate procurement, this will be a great event to attend. HfS will be joined by Blue Prism, an RPA software provider, as well as one of their clients (their identity is as of yet a mystery). Case studies are often the perfect vehicle for learning with new approaches like RPA. They have a way of letting us see beyond the theory and promise of sales literature and imagine ourselves running a project of our own.
CLICK HERE TO VISIT THE FULL BMP EVENTS CALENDAR